What We're All About
Pampered Paws-N-Claws opened August 1st of 2008. We are an independently owned salon and have no affiliations with any others in the area.  Since 2013, we have been voted the #1 pet salon in Westmoreland County Pennsylvania by the readers of the Tribune Review and Pittsburgh Post-Gazette. Our salon features certified licensed groomers providing your pet with one on one personalized care.  We offer a stress free, cage free grooming environment with specialized facilities for large breed dogs.  Grooms are typically done in an hour or less and each pet is done individually.
Like what you see? We fill up quick, so please pre-book your appointment at least one week in advance. Families of multiple pets or a larger dogs that take over an hour to groom may need to schedule two weeks in advance due to time requirements, so be sure to call early! Due to the fact that we do every pet individually and do not use cages it is very important that you plan your appointment accordingly so that you are able to pick up and drop off at the designated times.
To ensure that your pet is comfortable during their groom, we ask that you please relieve them outside in our potty area before entering for your appointment.
Meet our groomers
Your Trusted Pet Professionals Since 2008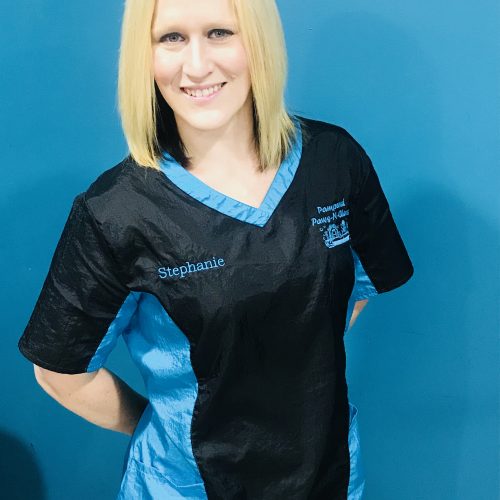 Stephanie is a Graduate of Penn- Trafford High School, and The Florida Institute of Animal Arts in Winter Park, FL. She Graduated as a certified Professional Groomer in 2008, and was the highest level graduate in the school's history.
In 2012 she began competing competitively in grooming competitions. Since then she regularly places in almost every competition she has competed in. In 2017 she was accepted on to the International Judges Association groom team to represent the state of Pennsylvania.
Stephanie specializes in;
Handscissored Curly Coats
Handstripping + Carding
Golden Retrievers
LEARN MORE ABOUT STEPHANIE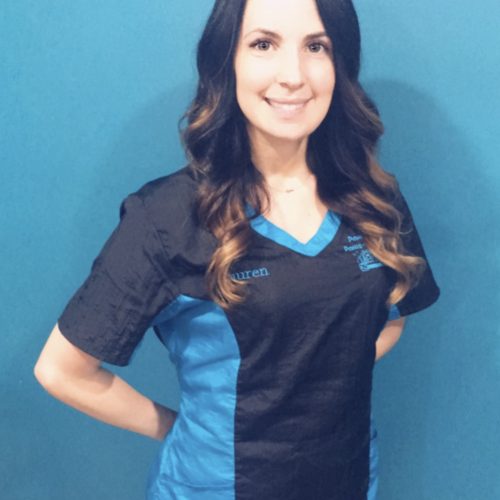 Lauren joined our team in July 2018. Even though she is new to us she is no stranger to the pet care industry. She managed a local grooming salon for 6 years and is also a licensed Veterinary Technician. Her skills and trained eyes are able to notice something that may normally be overlooked during your pets spa day.
LEARN MORE ABOUT LAUREN
Awards We Have Won
Our Policies:
All Animals entering this building for a grooming appointment must be up to date on Rabies Vaccination and show documentation on prior grooming.
If you are more than 10 minutes late for your scheduled time you will be given the option to reschedule or pay a $10 late fee. If you do not show for an appointment you will be required to pay a $30 nonrefundable deposit in order  to secure your next appointment. This deposit will not be taken off future grooming.
We have no place to keep your pet after they are groomed, so we request that you pick them up promptly after their grooming so we can assist with the next groom after.
Request a Grooming Appointment Today!